Product Feature
Self-contained Hydraulic Puller, no need for extra hand pump, hose and coupling, allows operating by one person.
2 / 3 jaws combination puller head.
Life time warranty for cobra jaws (black ones)
360° Rotary handle swivel clevis allows pumping at all directions.
Fast adjusting nut allows speedy adjusting reach.
Safety valve minimizes the risk of the puller overload by limiting the applied force.
Complete hydraulic puller allows effortless generation of force and dismounting.
The spring-loaded centre point of the hydraulic spindle allows easy centering the puller on the shaft.
Forging parts and special treatment provide long life service and the best strength.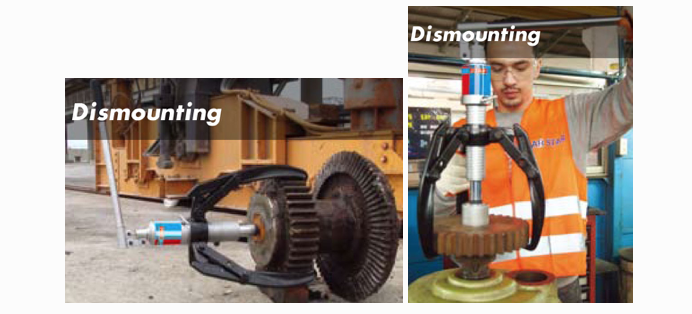 ---